XO2019 was a delight that needed to trim more fat.
The XO event this year was dominated by one subject. Xbox Game Pass. With good reason. It's honestly one of the best things that Microsoft has made in terms of game support in the past decade. $10 for all these games? A steal, when it goes on sale for only a dollar consistently? You're literally taking money out of their hands.

The biggest thing that you should keep in mind going forward is that ALL of the following games are going to be released, same date, on Xbox game pass. Most of the games are part of the large number that also play on PC. Fucking wild time we live in.

The show opened with a short trailer and talk about Star Wars: Jedi Fallen Order. As absolute garbage the Disney Star Wars films have been looking back on them, this game honestly makes me hopeful for the trend that past Star Wars had; the films being bad but the extended universe content being pretty damn good.

Rare showed off a brand new IP in a short teaser. The upcoming game is titled Everwild, it looks quite nice graphically but from the small bits we've seen, no one can quite tell what the game play loop might be.

Hilariously throughout this early portion of the stream, while the on air personalities would mention that the event is being streamed on Mixer, Microsoft's own Twitch alternative, their Mixer stream was down or lagging.

Obsidian showed off a brand new game called Grounded. Unlike Rare's offerings, Obsidian were nice and showed off lots of content. The game honestly looks like if someone put a "Honey, I Shrunk The Kids" theme over Rust or Fortnite: Save the World. Josh Sawyer is involved which makes me hopeful since I think doing a hardcore play-through of Fallout: New Vegas without his mod is sacrilegious.

Lots of shit is on sale, tons, too many to list. Buy stuff if you want or not, I don't care.
Honestly one of the most interesting games from the show was a beautiful spaghetti western twin stick shooter from Upstream Arcade and Raw Fury called West of Dead. The main character looks like Ghost Rider in a cowboy outfit and that alone got me in. They got Ron Pearlman involved and now I'm excited. If the name Raw Fury rings a bell, it's probably because one of their other upcoming games, The Last Night, which is also fucking beautiful. They also made the infinitely replayable, highly interesting noire puzzle game Night Call.

New Sea of Thieves update, if you're into that game, great! If you're like me who kind of wanted to try it out but never got around to it and are too lazy, this might be your time to jump in before the amount of content is insurmountable.

The Nexon developed, free to play kart racer Kart Rider Drift was honestly shown for far too long. It was the piss break moment in a 2 hour show that didn't need a piss break moment. I doubt anyone at Microsoft is reading this, but if you are, trim the fat so your show doesn't feel longer than it actually is.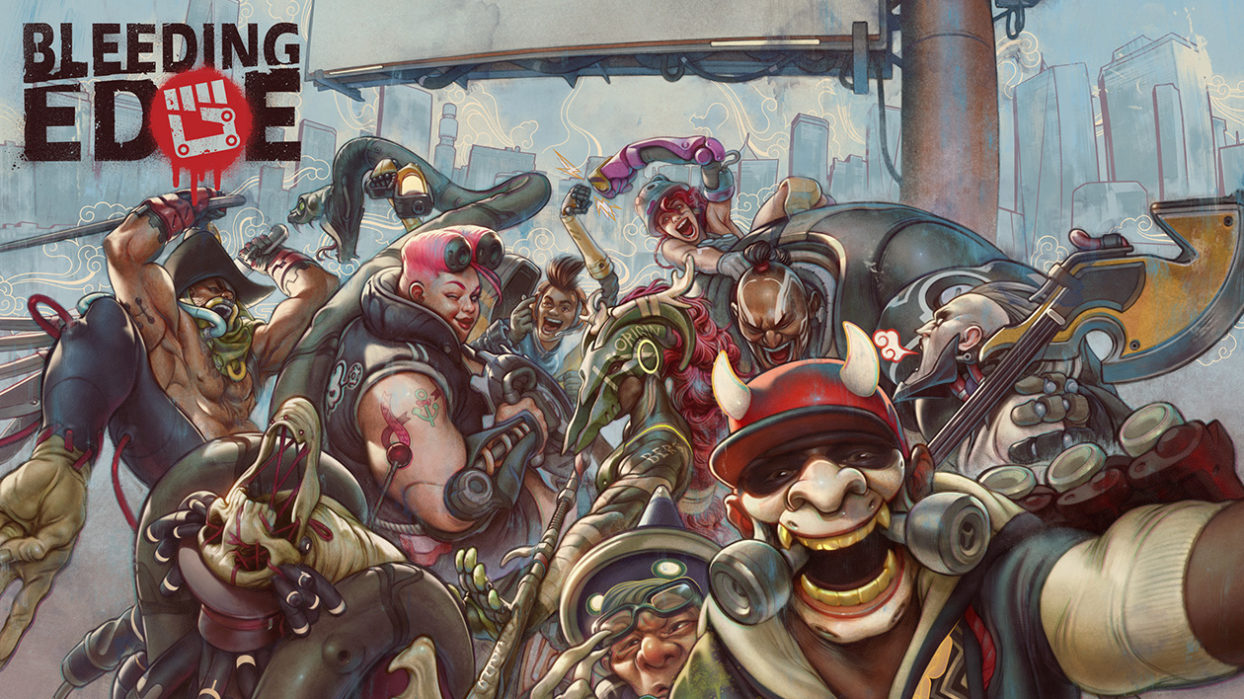 Ninja Theory's Bleeding Edge makes a return from E3 with a full animated trailer and new character reveal to boot. It certainly seems like one of those games where you can tell looking at it if you're going to enjoy it or not, I'm in the not camp right now. Class based shooters exist in Team Fortress 2 alone for me. If you are interested, pre-ordering will get you into the closed beta on February 14th, 2020. Crossplay between PC players and Xbox players was confirmed also, which is a plus. If you're lucky enough to be in the alpha tests then you'll be able to play with the brand new character next week.

Planet Coaster is coming to consoles, not sure why, simulation games always work better with a keyboard and mouse in my experience, even in couch play. If you like Planet Coaster but only have an Xbox this is for you I guess?

Don't Nod showed a new game called Tell Me Why that looks like Life is Strange, just like most of their other games. It feels like they've found their niche and they're just going to make those games until the well dries up. I hope the people who work there enjoy it because I find their games to be a bore.

Annapurna revealed two new games, a platformer about a musician, The Artful Escape and an adventure game called Last stop, and that's about all we know about either of those from the show.

xCloud had a long segment that just felt like Microsoft throwing the gauntlet at Google's Stadia. The short of it is that they're going to support most any bluetooth controller you throw at it. It'll work on almost any phone, tablet or PC. Adding games to the service requires no extra developer work (Which rightfully got a "NICE" from a loud member of the crowd) EA games are going to support the platform, and it's free for members of xbox game pass ultimate.

Microsoft announced their black friday price discounts well ahead of time, which is nice. Up to $150 off xbox console deals.Up to $20 off controllers, $10 off design labs. Up to 50% off of xbox game studio games. You get early access to these price drops if you are a member of Xbox game Pass Ultimate or Xbox Live Gold.
Lets just get through all the stuff that's being ported to xbox now. Yakuza 0, Yakuza Kiwami, Yakuza Kiwami 2, Final Fantasy 7, Final Fantasy 8, Final Fantasy 9, Final Fantasy 10, Final Fantasy 10-2, Final Fantasy 12, Final Fantasy 13, Lightning Returns: Final Fantasy 13, Final Fantasy 15, Kingdom Hearts: The Story So Far. Fuck that's a lot of games.

Another new survival base builder game called Drake Hallow was shown. It's quite cute and made by the developers behind The Flame in the Flood. Could be good, could be shit, who knows right now.

Age of Empires 4 got revealed and it's first two civilizations were shown briefly. The English and the Mongols. They also revealed that it takes place in the Medieval era. Hope it's not shit. AoE 2 DE was also shown with a trailer that put heavy emphasis on the nostalgia factor for all the 28 year old boomers.
Crossfire X was a second piss break moment if you were needing it.

They played two seperate Fortnite trailers during the show that caught me off guard both times. Just at the end of another games trailer and a montage. Honestly a weird choice that felt out of place both times.

Minecraft Dungeons had a much longer showing than it did at E3 and it looks like a Diablo or Path of Exile style dungeon crawler but with Minecraft stylings. Good shit.

Wasteland 3 rounded out the show with a really interesting trailer and discussion around the history of the series and development team, really showed why people should care about this franchise. The game is going to be set in snow covered Colorado, filled with fully voiced NPC's. On a sillier note the voice over said "We live in a society" then shortly after talked about how he wasn't going to be oppressed anymore and that felt like a sly joke just for me.

Overall Inside Xbox 2019 was fucking stacked. So much stuff was shown, some could argue too much, but all of it added to the value of your xbox game pass subscription. If you're going to buy into any game "streaming" service, Microsoft's seems to be the way to go right now.